Hello everyone today I'm going to review two of Tony Molly's products. Tony Molly is a Korean skincare brand. I love their products and the packaging is adorable. I bought two of their products for Christmas last year. I haven't done a review of the products yet so I thought I would do that.


When you pop off the cap of the bunny there is a cap on top of the perfume bar. I like this feature because the product is clean and it's very convenient.
The scent of this is floral and smells like a sweet rose. The scent lasts long and it's very feminine. There is a lot of perfume bar that comes in the container. It is worth buying if you love floral scents.
The next product is the
Panda's dream so cool eye stick
. This product is meant to moisturize your under eyes. this is great when you wake up because it wakes your eyes up.
This product does have a cap on it too. I love how both products have caps.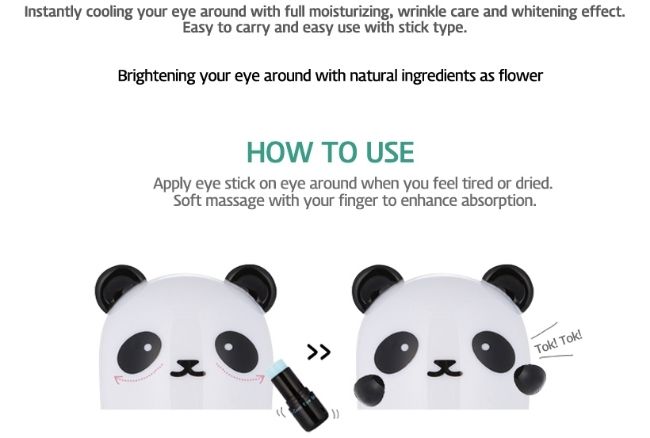 This product is great for those days when your feeling half asleep and you need something to feel awake. It works well at moisturizing your under eyes. If you have dry under eye circles I would recommend this to you. It comes with the same amount of product as the perfume bar.